New generation high speed train is developing in China
China is designing its next generation of trains that can carry passengers at a top speed of 500 kilometers (310 miles) an hour and cargo at 250km/h, with wheels that can adjust to fit different track gauges used around the world.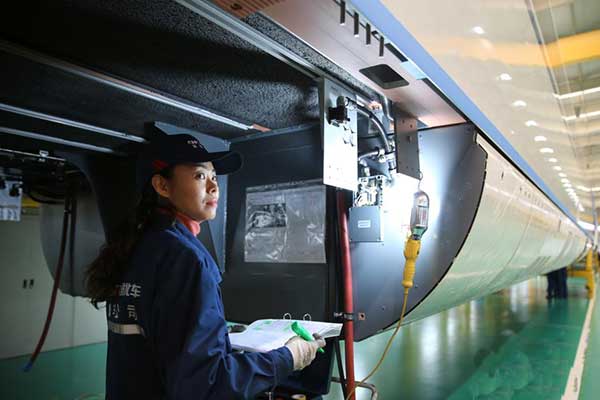 Under an ambitious government plan starting this year, the country is developing trains that can run on a hybrid-propulsion system that allows higher speeds, said Jia Limin, a professor at Beijing Jiaotong University.
Using the enhanced technology and expanded network, "China will have the experience to operate high-speed rail networks in the world's most diverse geographic and climatic conditions, from deserts to alpine plateaus to rainforests", said Jia during an interview in Hong Kong.
"That gives Chinese technology the unique ability to adapt to any condition anywhere in the world."
China's high-speed rail network is designed to operate in harsh winters in the northeastern provinces, where winter temperatures can plummet to 40 degrees Celsius below freezing, to the world's highest altitudes in the Tibet autonomous region, to deserts on its western frontiers.
The country is using high-speed rail as the next spearhead to gain a technological edge over the United States, Japan and Europe.
The domestic high-speed tracks already cover 20,000km, or 60 per cent of the world's installed network. That will expand to 30,000km by 2020 and 45,000km by 2030, said Jia, who heads the Chinese program to develop fast trains.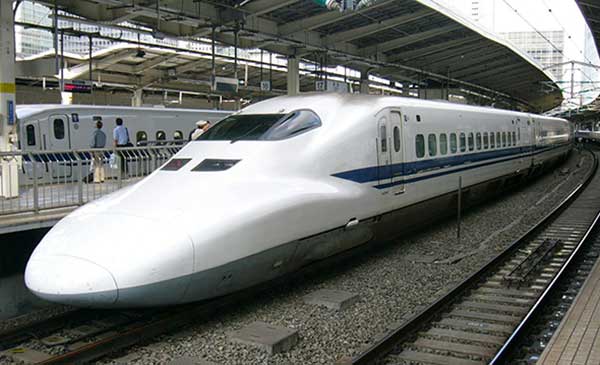 Japan's Shinkansen, the world's first high-speed rail line, has expanded since 1964 into a network covering 2,765km and is capable of a top speed of 320km/h, as well as 284km of mini Shinkansen lines with top speeds of 130km/h.
The Chinese program began in 2004, when the Ministry of Railways called for bids to build a high-speed train that can run at 200km/h with a top speed of 350km/h.
Foreign companies that answered the tender, including Japan's Kawasaki Heavy Industries, Canada's Bombardier, Germany's Siemens and Alstom of France, had to establish joint ventures with Chinese partners and share their technology.
Three years later, the first of the Chinese high-speed trains, the CRH1A, rolled off the assembly line with a top speed of 250km/h.
Since then, Chinese companies have "absorbed and digested" foreign technology, in the process creating innovations of their own, said Jia.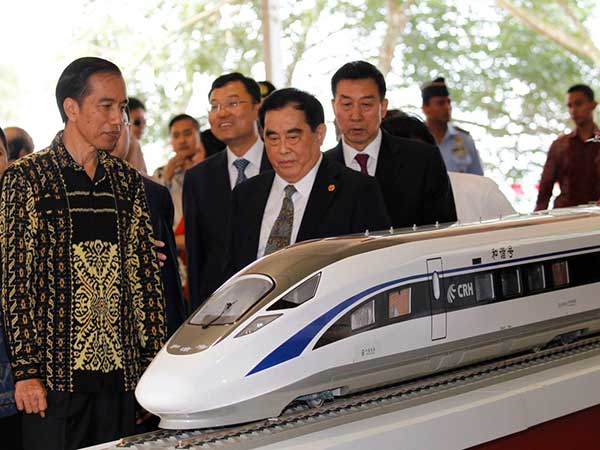 Chinese companies now have about 3,000km of high-speed rail contracts on their order books outside the country. Led by state-owned China Railway Rolling Stock, the firms have secured deals to build high-speed rail projects in Turkey, Indonesia, Thailand and Russia and are bidding for projects in Malaysia, the U.S. and South America.
More innovations are now in the works, using hybrid-propulsion systems that can be driven by electrical power lines, backed up by batteries and diesel engines, Jia said.
There are also plans to test a next-generation bullet train capable of topping 600km/h.
China wants to be the main builder for an overland rail network from Singapore in the southern tip of Southeast Asia northwards through Indochina and China, then westwards through central Asia and Europe.
The plan is part of the government's so-called "one belt, one road" program to recreate the ancient Silk Road trade routes. It calls for technology that can adapt to different train gauges used along the way from Southeast Asia's metre-wide gauge to China's 1.435-metre standard gauge to Russia's 1.52-metre broad gauge, Jia said.
"From a technological and commercial standpoint, Chinese rail technology can be invincible just with the experience we have at home and from our overseas projects," he said.
Get In touch Now!
We receive enquiries in English, Español (Spanish), Русский язык (Russian), Français (French) and العربية (Arabic). Our professional team will reply to you within one business day. Please feel free to contact us!