Types Of Concrete Sleepers And Their Various Advantages
What is a concrete sleeper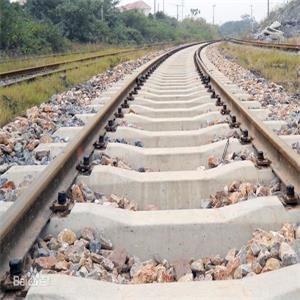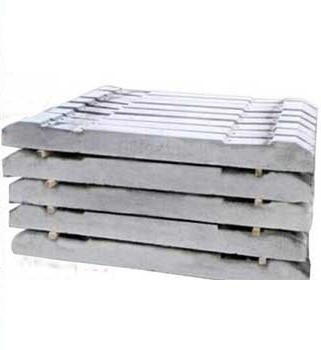 A concrete sleeper or concrete tie is a type of
railway sleeper
or railroad tie made out of steel reinforced concrete. It is one of the important track components which can fix and support
steel rail
, and withstand well against high external pressure. Concrete sleeper is increasingly used in more and more countries due to its high stability, excellent durability, simplicity of construction, and ease of maintenance.
AGICO is one of the leading steel manufacturers in China, producing large amount of quality concrete sleepers every year. Our concrete sleepers are advanced in the world providing lower installation and maintenance costs and more efficient logistics. Next are two popular types concrete sleeper we manufactured, reinforced concrete sleeper and pre-stressed concrete sleeper.
Types of concrete sleepers
Reinforced concrete sleeper

(a)Mono block (b)Twin block
Mono block concrete sleepers. Concrete sleepers are produced in two basic shapes, monoblock concrete sleeper and twin block concrete sleeper. Mono block is that run transversely and support both rails, as shown in the above figure (a).
Twin block sleepers consist of two blocks of reinforced concrete to support the rail and containing the fastening system, and twin block is one block under each rail with a steel tie-bar between, held to the correct gauge by a steel cross bar. They are generally made with a dry low workability concrete, as shown in the above figure (b).
Prestressed concrete sleeper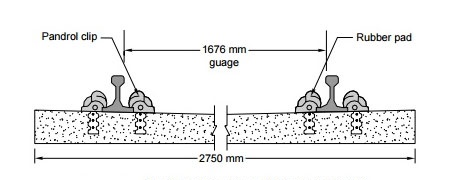 (c)
Mono-block prestressed concrete sleeper
At present, prestressed concrete sleepers are the most common type of sleepers. As shown in the above figure, the mono-block prestressed concrete sleeper, has an overall length of 2750 mm and a weight of 270 kg approximately. The sleeper has a trapezoidal cross section with a width of 154 mm at the top and 250 mm at the bottom and a height of 210 mm at the rail seat. Monoblock prestressed concrete sleepers are the most dominant type of sleepers in ballasted railway tracks.
Advantages of concrete sleepers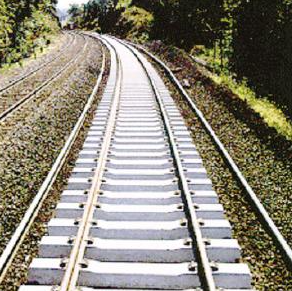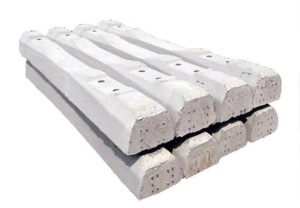 The experimental results show that concrete is an ideal material for the sleepers because of the following factors.It is made of a kind of hard and dense material, and can not affected by effects of moisture, atmospheric gases and sub-soil salts. It is easily to processed into various shapes and suitable for different models using. Specifically, our concrete sleepers have the following advantages.
Concrete sleepers have a long service life with a good resistance of corrosion, sunlight, and water.
Concrete sleepers are economical, having lower costs of installation and maintenance.
Concrete sleepers have strong stability, their additional weight make tracks more stable, and they can withstand fire hazards better than wooden sleepers, giving more retentivity to the track.
Concrete sleepers are easy to manufacture, they can be directly processed into the required sleepers, and they are easy to manufacture for its great availability of raw materials.
Concrete sleepers have good insulation because of their material is composed of cement, sand, stone. Additionally, concrete sleepers won't change color in response to temperature fluctuations.
Get In touch Now!
We receive enquiries in English, Español (Spanish), Русский язык (Russian), Français (French) and العربية (Arabic). Our professional team will reply to you within one business day. Please feel free to contact us!