How much do you know about rail sleepers?
On the railroad construction, wood rail sleeper, steel rail sleeper and concrete rail sleeper are the three most common
rail sleepers
. Tracing the source, rail sleeper originates from wooden sleeper. In the past 100 years, wood rail sleepers are the most widely rail sleepers in railroad, especially in heavy rail and bridge rail. With the development and technical requirements of railroad construction, rail sleepers are now made of varieties materials, such as steel, concrete and rubber. Today, I will show you around the world of rail sleepers and get you to know more about the features of different types of rail sleepers!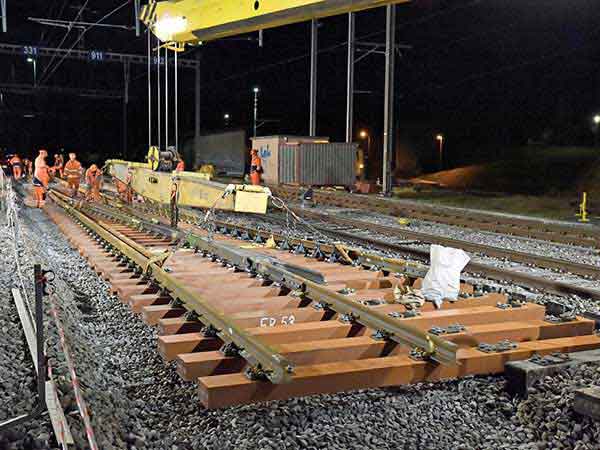 90% of rail sleepers in the world are made from wood, which damages the forest resource a lot. With the increasing awareness of the environment and the development of rail technology, we have spent the time from steel sleepers to reinforced concrete sleepers. Because of high price of steel, heavy weight and high maintenance cost, steel sleepers are not widely used. So that many countries prefer to produce and use concrete sleepers.
Wood rail sleeper indroduction
Wood sleeper is the most widely used rail sleeper for now. In general, wood with high tenacity and good elasticity is the best material chosen to produce wood sleepers. Using wood as the material, rail sleeper has many features like excellent insulating property, good flexibility, light weight, simple processing, easy replacement and little temperature influence. Especially the treated railway sleeper, its lifespan can prolong to 15 years. For this reason, wood sleepers are widely used throughout the world.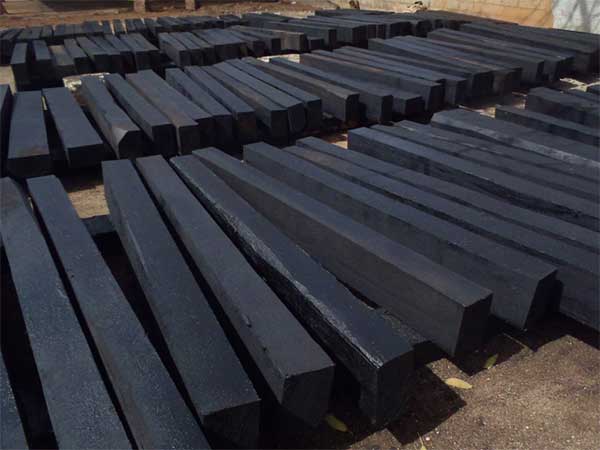 According to different applications, wood sleepers can be divided into three types: ordinary wooden sleeper, turnout sleeper and bridge sleeper. The length and purpose of each is not the same. Having so many advantages, wood sleeper is the main type of rail sleepers. For wood as the material, there are still many factors that limit the development of wood sleeper: the elasticity, intensity and durability of wood sleepers are uneven, which raises the power of turbine. What's more, producing wood sleepers need a lot of high quality wood resource and the cost is very high. After a long time use, wood sleepers easily become corrupted cracking and abraded. It is certain that these reasons would short the lifespan of wood sleepers. So that preservative treatment is necessary to prolong the lifespan of rail sleepers before using.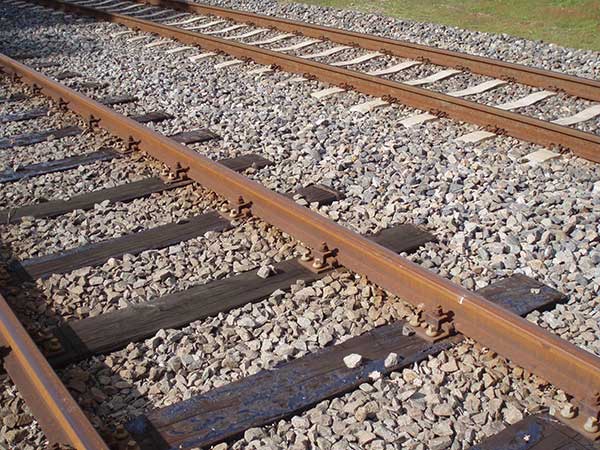 Advantages of wood rail sleepers
Good dampening property: absorbs vibrations
Lower producing cost
Easy to handle (Moderate weight and not easily susceptible to damage)
Gauge adjustment is easier
Good track circuiting (electric insulation) quality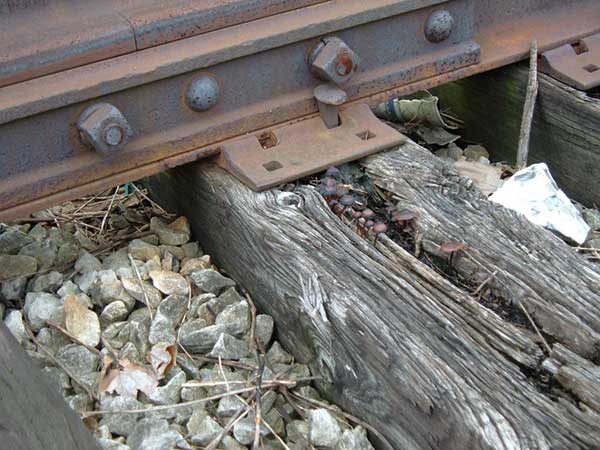 Disadvantages of wood rail sleepers
Short lifespan (12-15years)
Difficult to maintain gauge (hole widening problem)
High maintenance cost (Fire hazard and pest attack)
Higher probability of theft due to high opportunity cost
Negligible scrap value
Light weight makes it unsuitable for fast track
Steel rail sleeper introduction
Steel rail sleepers are often seen as a middle ground between wood and concrete. Sturdier than wood and less expensive than pre-stressed concrete, it seemed logical that steel could prove a boon to companies looking to undertake an economical track upgrade. Indeed, in some areas steel ties are still performing adequately after 50 years of service. A lesser reliance on ballast (approximately 60% less than required for concrete; 45% less than wood) also seems to tip the scale in steel's favors, especially in areas where timber is scarce.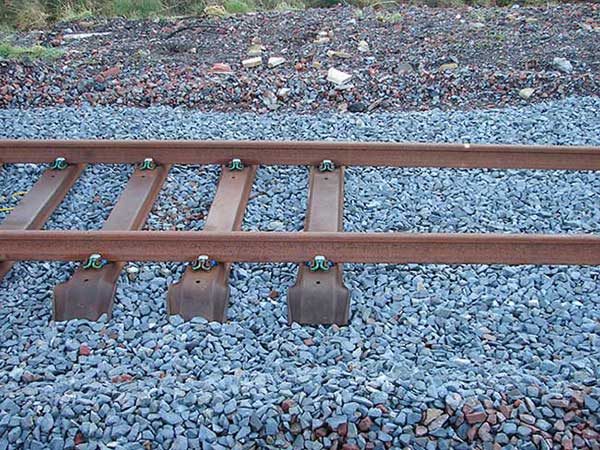 Advantages of steel rail sleepers
Longer lifespan (30-40 years)
Ensure the smooth of railway transportation
Easy to maintain gauge
Lesser damage during handling and transport
Not susceptible to fire hazards or vermin attack
Have good scrap value
Disadvantages of steel rail sleepers
Corrosion prone
Unsuitable for track circuiting areas
Develops cracks at rail seats
Gauge change is not possible
Light weight (80kg) and not suitable for fast track
Concrete rail sleepers
Concrete sleepers have many advantages like longer lifespan, high stability, small maintenance, low damage rate and low scrap rate. They are widely used in high speed railway and the stability is much higher than wood sleepers. Many countries chose concrete sleepers to build high speed passenger line. While concrete sleepers still have many disadvantages like heavy weight, difficult to transport and environment limits. They are not suitable for frozen earth, heavily polluted area and busy routes of mineral.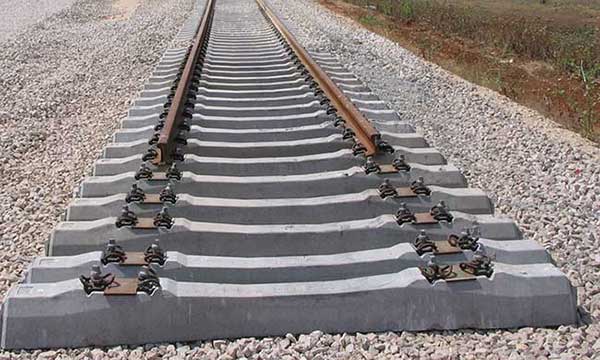 Advantages of concrete rail sleepers
Offer higher longitudinal and transverse stability
Easy to maintain gauge, cross level and alignment
Suitable for modern methods of track maintenance
Can be used in track circuited areas
Longer life (40-50years) allows renewal of both rail and sleeper together
Suitable for mass production with locally available materials
Not susceptible to (corrosion, fire hazards and pest attack)
Disadvantages of concrete rail sleepers
Heavy to handle
Track laying needs mechanical method
Damage is heavy at the time of derailment
Have no scrap value
Get In touch Now!
We receive enquiries in English, Español (Spanish), Русский язык (Russian), Français (French) and العربية (Arabic). Our professional team will reply to you within one business day. Please feel free to contact us!