How much do you know about railway sleeper
The definition of railway sleeper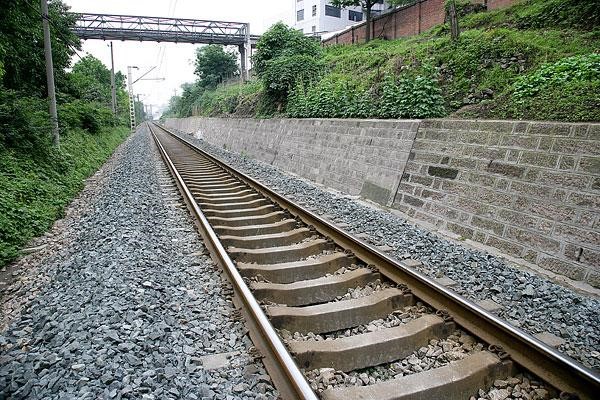 Railway sleeper is a kind of railway accessory, playing an important role in railway track.
Railway sleeper
not only supports the steel rails to maintain their position, but also transmit the enormous pressure from the steel rails to the track bed. Therefore, it must have the characteristics of good flexibility and elasticity, it can deform appropriately to damp the pressure when a train passes by, and return to the original position as much as possible after the train passes.
AGICO is the most professional railway sleeper manufacturer, we have rich experience in
railway sleeper
processing. We have a professional and technical talents team, utilizing advanced production equipment and processes, and ensuring the product quality.
Different types of railway sleepers
AGICO is a leading global railway technology company that develops, manufactures and sells various railway sleepers. We produce and market the following different types of railway sleepers.
Wooden sleeper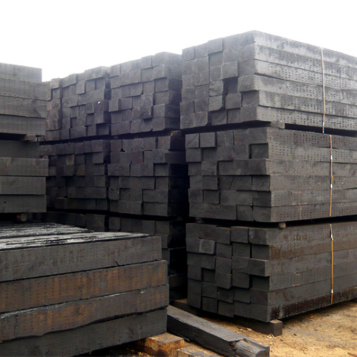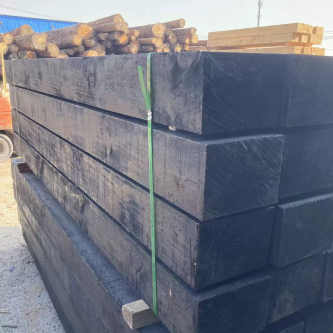 Wooden sleeper is a kind of typical sleeper that is made of wood, it is also known as anti-corrosion wooden sleepers, oiled sleepers. It is necessary to select the tough and elastic wood as the material. Wooden sleepers can be divided into three types according to the application, ordinary wooden sleepers, turnout sleepers, and bridge sleepers. The length of ordinary wooden sleepers is 2.5 meters, and their cross-sectional shapes include two categories, which are used on different levels of lines. The turnout sleepers have a wider cross-section than wooden sleepers, ranging from 2600mm to 4800mm. The cross-sectional dimensions of bridge sleepers vary depending on the distance between the centers of the main beam.
Wooden sleepers have the advantages of good elasticity, good insulation performance, easy processing, and convenient use. It also has the disadvantages of more expensive, prone to corrosion and wear, short service life. The elasticity of wooden sleepers of different types of wood is inconsistent, resulting in track dynamic irregularity, which operating trains go through at the different speed.
Concrete sleepers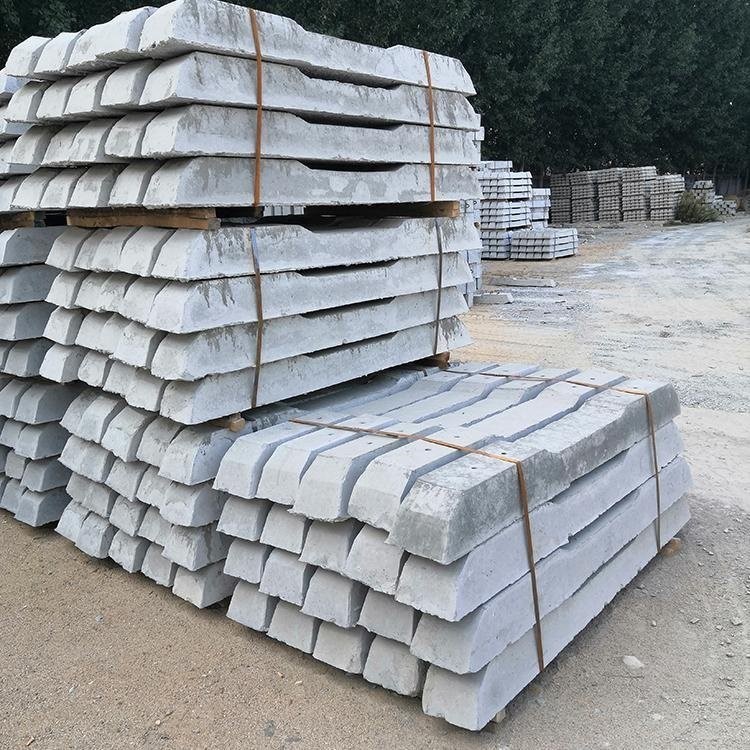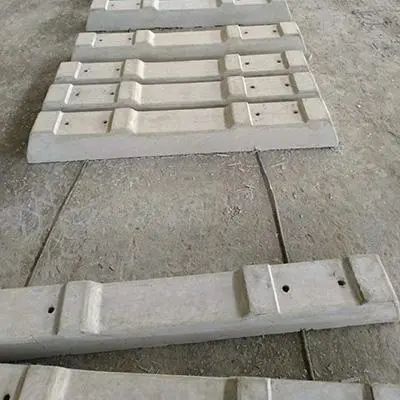 It is a type of railway sleeper or railroad tie made out of steel reinforced concrete. Concrete sleeper is made by the mixture of cement, sand, stone, water, and admixtures, injecting into a composite model with steel wires or steel bars, sleeper accessories, and using vibration forming or loading vibration forming, steam curing, loosening steel wires or steel bars, cutting the ends of sleepers, etc. Typically, concrete sleeper has physical properties superior to wooden sleeper and can be used on high-speed, heavy-duty, seamless and other railways lines.
According to different classification methods, concrete sleeper has different categories. It can be divided into integral type, combined type, and semi sleeper according to structure. It can be divided into reinforced concrete sleepers and prestressed reinforced concrete sleepers according to the reinforcement method. It can be divided into pretension method, post tension method, and continuous reinforcement method according to the prestressed application method. It has the advantages of saving wood, long service life, good quality, less maintenance workload, and low cost. And it has the disadvantages of large weight and poor elasticity. So it is unsuitable for application in the unstable and newly filled roadbed.
Why choose us
AGICO is the most professional railway sleeper manufacturer, applying advanced business concepts both domestically and internationally, adapting to the market with the spirit of "innovation and change", committed to meeting the demand for concrete products for railway construction in the world, and continuously realizing product updates. We produce and market many different types of high-quality railway sleepers. We AGICO has gained trust and favor from clients by means of their superior quality, prompt delivery time and considerate best quality service. If you are interested, please feel free to contact us.
Get In touch Now!
We receive enquiries in English, Español (Spanish), Русский язык (Russian), Français (French) and العربية (Arabic). Our professional team will reply to you within one business day. Please feel free to contact us!