Elastic Rail Clip Introduction
Elastic rail clip in rail fastening system
As an important part of E-clip fastening system, elastic rail clips are used with concrete railway sleepers to fasten rails on both sides. The
rail clips
are usually made of forged spring steel, which are manufactured by hot forging process. The forged elastic rail clips are considered to be better than other metal forming processes due to most uniform microstructure.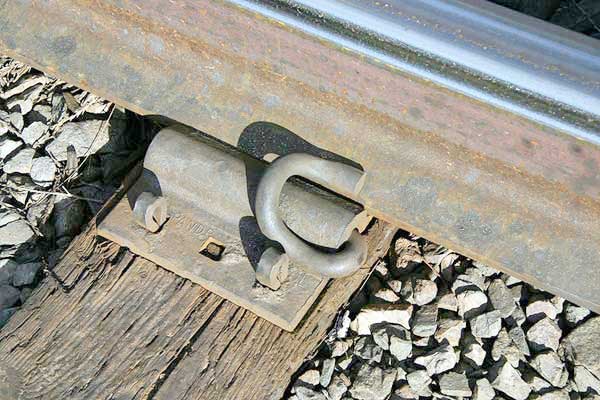 There are several types of railway fasteners. Elastic rail clips are in a category called elastic fasteners. They can be engaged in line with the rail in E-clip fastening, or called fast clip fastening system. Both serve very well in attaching the rail track to the base plate and most importantly controlling those longitudinal forces. In this article we will give you a detailed introduction to Elastic rail clips.
Technical specifications of elastic rail clips
As a leading manufacturer of rail fastening industry in China, AGICO is extremely capable of producing elastic rail clips for any type of toe load and axle load requirements to fix steel rails on wooden, steel or concrete sleepers. We offer various types of elastic rail clips with size steel bar diameter from 12mm to 20mm. We manufacture different types of elastic rail clips with flat toe for broad gauge line, having the toe load from 850kgf to 1100kgf, and are capable of providing any type of toe load and axle load to fix the rails on wooden, steel or concrete sleeper.
When spring steel deflection is 9.1mm, fatigue life is up to 5 million cycles without breaking.
Material: 60Si2MnA
Surface: Plain, black painting, red painting
MOQ: 5000PCS
Packing: Plastic bags and wooden pallets or according to clients' requirement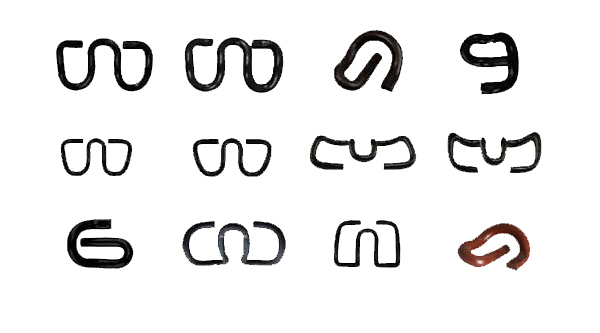 Technical requirements of elastic clip fastening system
An ideal elastic fastening system should be able to meet the following requirements:
Elastic clip fastening system should provide sufficient elasticity to absorb the vibrations and shocks caused by moving loads.
Elastic clip fastening should have adequate toe load which should not reduce under service.
Elastic clip fastening should be of "fit and forget" type to require least maintenance.
Elastic clip fastening should be of the type that it can be used and re-used without losing its properties.
Elastic clip fastening should have as few parts as possible, which are easy to be manufactured, laid and maintained.
Elastic clip fastening should be of the type that it cannot be taken out and as such is free from sabotage or theft.
Elastic clip fastening should be of universal type so that it can be used on wooden, steel or concrete sleepers.
The last and most important point is elastic clip fastening should be cheap and have long service life.
Elastic rail clip or PR 401 clip
PR 401 clip, or called elastic rail clip, is a standard type of elastic fastening. It is a "fit and forget" type of fastening and very little attention is required to maintain the same.
The toe load is quite adequate to ensure that there is no relative movement between rail tracks and rail sleepers. On the construction of elastic fastening system, elastic clips could be driven with the help of an ordinary 4 pound hammer and requires no special tools. In order to ensure the correct toe load, elastic rail clips should be driven to such an extent that the outer leg of the clip flush with the outer face of the C.I. insert.
Elastic rail clip can be fixed on wooden, steel, cast iron and concrete sleepers with the help of base plate and with some other ancillary fittings, elastic rail clips are widely used with concrete sleepers.
For railway lines with concrete sleepers, malleable cast iron inserts are inserted directly into the sleepers during the manufacturing. Elastic rail clips are fixed in the holes of the C.l. insert. A 4.5 mm thick grooved rubber pad has been provided under the rail seat to, make it double elastic. Insulated liners have also been provided for the purpose of insulation.
Drawbacks of Elastic rail Clip
The Elastic rail Clip suffers from the following drawbacks:
No adjustment of gauge is possible;
The Elastic rail clip has a point contact and causes indentation on the foot of the rail due to heavy toe load and small contact area;
It does not provide enough safeguard for theft or sabotage because it can be taken out by ordinary hammer.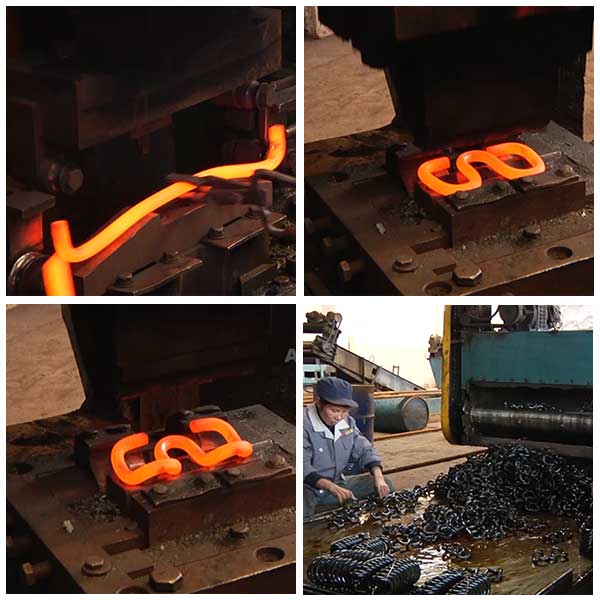 Professional manufacturer of elastic rail clips
AGICO is one of the approved elastic rail clip and other railway fastener manufacturer by China's Railway Ministry and an ISO9001-2008 certified manufacturer. Our product is ideal for rail track assembly and is characterized by the ease of its fitment at the time of lying of track, easy and economical maintenance, durability, economical lifespan, and speedy replacement. Our elastic rail clips and other railroad fastenings have serviced the domestic market and international market since 1958.
Adhering to our quality first policy, AGICO pays great attention to quality control management. We have a full set of inspection instruments to ensure all our elastic rail clip products are of high quality and up to customers' requirements.
Get In touch Now!
We receive enquiries in English, Español (Spanish), Русский язык (Russian), Français (French) and العربية (Arabic). Our professional team will reply to you within one business day. Please feel free to contact us!