China built high speed rail in Turkey and is building Economically Important Rail in Africa
In 2014, the first high-speed railway project built by Chinese companies in a foreign country was completed in Turkey. The 533-kilometer railroad links Turkey's capital of Ankara with the country's most populous city of Istanbul. The operating speed is 250 km/h (160 mph).
The China Railway Construction Corporation and the China National Machinery Import and Export Corporation won the bid in 2005 to build the railway line in partnership with two Turkish companies, Cengiz Construction and Ibrahim Cecen Ictas Construction. The project was financed in part by a $750 million loan granted to Turkey by China.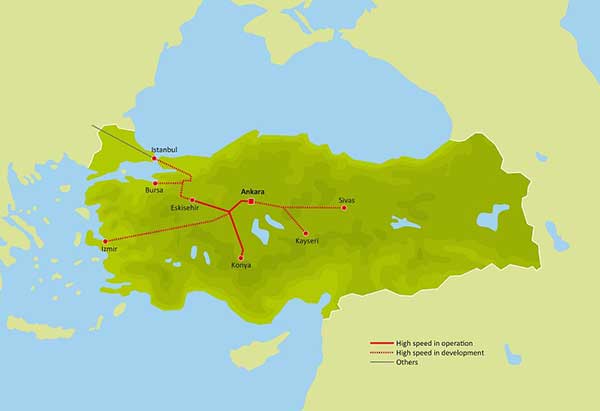 Later in the year, Chinese companies put the finishing touches on a 1,344 kilometer railroad project spanning the African country of Angola. This is a regular speed line that operates at 90 km per hour. The line will serve as a significant economic corridor there. The Chinese government provided a total of $500 million in interest-free loans for the construction of the railway and technical and equipment support since its operation.
The Lobito-Angola railway, built since 2004, will be linked with the Angola-Zambian railway and the Tanzania-Zambia railway in the future, according to the company.
And in May China signed a deal to build a rail link worth 3.8 billion US dollars between the Kenyan cities of Mombasa and Nairobi. It's the first phase of a line that will eventually connect Uganda, Rwanda and Burundi. This will initially be a 120 km per hour line.
China Road and Bridge Corp is building a Mombasa-Nairobi railway that eventually will be extended to five other countries at a total cost of $13.8 billion.
Wang Mengshu, a tunnel and railway expert at the Chinese Academy of Engineering, said China has rich expertise and experience in designing, building and operating a high-speed rail network, so the nation should be an ideal option for any foreign countries that want to build their own high-speed rail lines.
Construction work on the standard gauge line is expected to start in October this year, and the 610km (380-mile) stretch from the coast to Nairobi is due to be finished in early 2018.
The new link should cut the cost of sending a tone of freight one kilometer from 20 US cents to eight, Reuters News Agency reported.
Passenger trains will travel at a top speed of 120km/h (75 mph), while freight trains will have a maximum speed of 80km/h.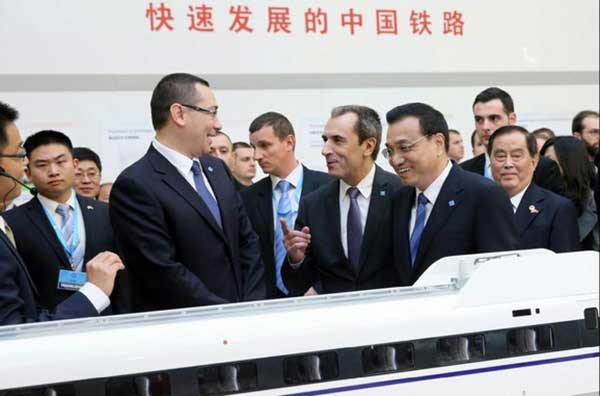 "This project demonstrates that there is equal co-operation and mutual benefit between China and the East African countries, and the railway is a very imortant part of transport infrastructure development," said Chinese Prime Minister Li Keqiang.
Get In touch Now!
We receive enquiries in English, Español (Spanish), Русский язык (Russian), Français (French) and العربية (Arabic). Our professional team will reply to you within one business day. Please feel free to contact us!